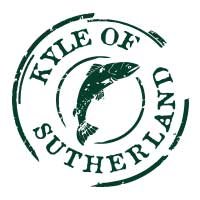 Kyle of Sutherland Development Trust (KoSDT) has purchased and installed a number of new defibrillators and generator switchovers to be used in the event of an emergency.
KoSDT, working with local partners, completed a new Community Resilience Plan for the Kyle of Sutherland in April 2021. During this process we identified several areas in our large, spread out community that didn't have easy access to public defibrillators.
We then applied and received funding from the SSE Beatrice Partnership Fund to purchase five community access defibrillators and three portable defibrillators. The locations for the static defibrillators will be outside Invershin Hall, Falls of Shin, Bonar Bridge Post Office, Spinningdale, and Strathcarron.
We have already installed the new public access defibrillators at Bonar Bridge Post Office, Invershin Hall, and Falls of Shin. The remaining units will be installed in Spinningdale and Croick in the coming weeks.
We also received support to install switchover units in safe community spaces to enable a generator from SSE to connect to the building during a power outage. This will mean that the community can access their closest community hall for warmth, and food. The generator switchovers have now been installed in: Ardgay, Invershin, Culrain and Rosehall Halls. Having generator switchovers will allow the facilities to continue to operate in the event of an emergency, creating 'safe havens' across our community.
This is another great community project that we're happy to be part of.
Last Updated on 10 June, 2022 by Kyle Chronicle