We are living through a period of uncertainty when many of the activities that we have been accustomed to doing are either not currently available or require a rather different approach to usual.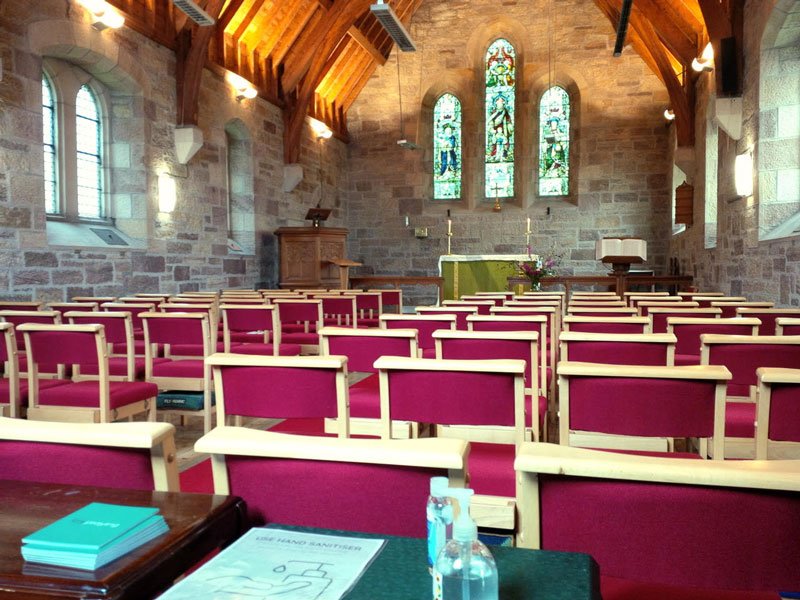 An often quoted Covid prayer says: "We are not people who protect our own safety: we are people who protect our neighbours' safety." However, as our Governments have made clear, an important part of how we protect our neighbour, is through our own behaviour and I find it helpful to remember that fundamentally "we take precautions not out of fear but out of love". So it's out of love for others that we wear face coverings in public spaces, keep a safe distance from others and take particular care with our hand hygiene whenever we go out and return home again.
Many of the precautions that we are all now taking routinely, can also help us protect each other from Seasonal Flu, the Common Cold and other respiratory infections as well as Covid-19, all of which can have a devastating effect on our neighbours who are elderly, vulnerable or in poor health.
At the moment, most of our activities are governed by strict guidelines laid down by the Scottish Government and a specific set of these apply to Places or Worship. Over the last month or two, the Scottish Episcopal Church has started to open its buildings in this area for Individual Prayer and also for Worship.
We have worked hard to create a prayerful, worshipful, welcoming, Covid-secure environment, not wishing to make our Churches look and feel like a cross between a supermarket and a crime scene. In all of this, we have been guided by the essential truth that finding God in Prayer and Worship together is the point, not opening buildings. We are getting used to the distancing, the wearing of face coverings and the hand hygiene measures as we find a 'new normal' in our familiar places of prayer and worship.
St Columba's in Brora is open for Individual Prayer on a Sunday afternoon from 4:00-5:30pm, St Finnbarr's in Dornoch is open on Wednesdays from 10-12 and St Andrew's in Tain on Wednesdays from 2-4. Anyone is welcome to drop in during these times, but as these times may change in future, best to check on our website or by giving me a call, before you come along for the first time.
St Finnbarr's and St Andrew's are also open for worship on a Sunday morning at 11:00am. In both Churches, space is limited as a result of the distancing requirement, but there is generally enough space for the usual size of congregation, plus a few visitors, so give me a call if you are thinking of joining us one Sunday.
by Rev James Currall, Priest in Charge of the Episcopal Congregations of East Sutherland and Tain (01862 881737)