KoSDT will be appointing a new operator for Falls of Shin to engage with the local community and re-launch the site as a true community asset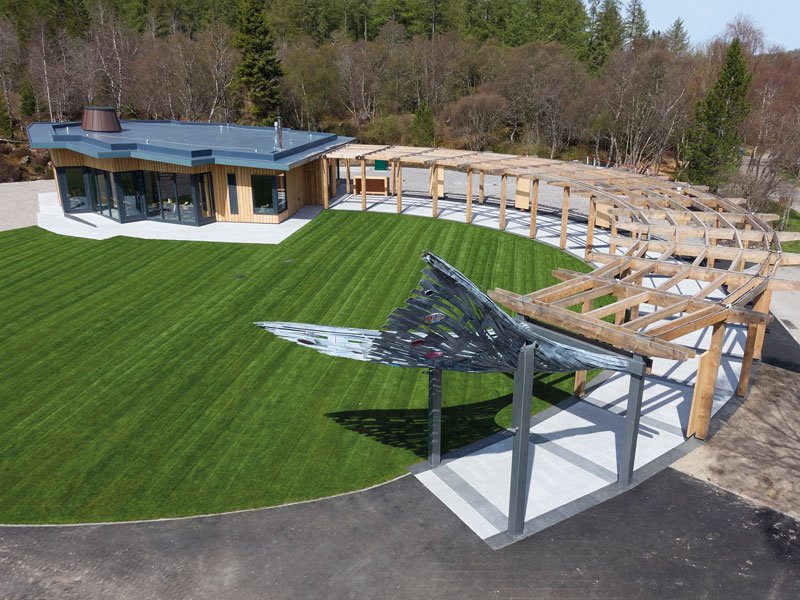 We are already almost a quarter of the way through 2021 and although things are still incredibly difficult, we are now starting to see a light at the end of the tunnel as the roll-out of vaccines continues at pace. Hopefully by the time that the next issue of the Kyle Chronicle is published we will be in a much more comfortable place and the vaccination process will allow us to start understanding what 'normal' will look like in the future.
This new beginning will not only allow us to come together as a community again, but it will also allow us to move forward with new opportunities as we start to understand the impact that the past 12 months will have on our future.
From the perspective of the Kyle of Sutherland Development Trust hopefully it won't be long before we are able to reopen The Barn Business Centre, and welcome back the public as well as the four businesses that rent office space from the Trust. There are 25 people employed at The Barn and it will be great to see them all again. However, one positive that has come from the past 12 months (even the darkest clouds have silver linings!) is our ability to work from home, something that has been helped in our area through the Trust's support to enable Highland Wireless to roll out their Superfast Broadband service through our community. So, although it will be great to have people back in the office there will be many who now choose to work at home more often.
Another new beginning will be taking place at Falls of Shin where KoSDT will be appointing a new trading operator in the coming weeks. This has been an incredibly difficult time for businesses in the hospitality sector and our previous operator is not in a position to continue trading at Falls of Shin. We wish them well in any future endeavours. However, this gives us the opportunity to move forward and appoint new operators who will engage with the local community and re-launch the site as a true community asset. We will keep you updated on progress as we move through the procurement process. It will be an exciting time at Falls of Shin.
Another change will take place at Bonar Bridge Post Office. The building has been in need of a refurbishment for some time and so, during 2021, we will be redeveloping the building to make it fit for purpose in the 21st century. The extent of the works will mean that the building will be closed for a short period. However, we have already had positive discussions with the Postmaster, Royal Mail, and Post Office Ltd about how a service will be provided to the community during this period and we are confident that all services will be available in the village with minimal disruption. We will then return to a new and improved community asset that will continue to serve the community for years to come.
There will be many more opportunities that present themselves as we come out of this prolonged period of disruption. So, let's look forward to 2021 and beyond. Although the changes will take time to adapt to, the opportunities will be there to grasp.
by David Watson, Kyle of Sutherland Development Trust Manager