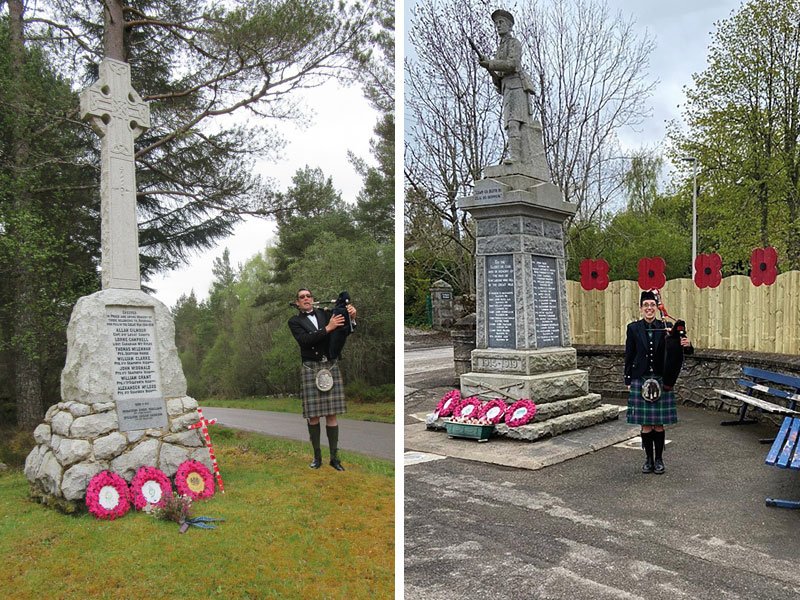 The Royal British Legion Scotland asked pipers all across the country to play When the Battle's O'er at 3 o'clock on Friday 14th May. The pipe tune is a traditional 3/4 march often played at the end of a battle or, nowadays, during Beating Retreat.
Roddy Mackenzie, Altass played the tune at Rosehall's war memorial to mark the 75th anniversary of Victory in Europe Day 1945. When he was a member of Wick Pipe Band, Roddy played at the 50th VE Day anniversary parade through London, although on this occasion, due to present conditions, there was a crowd of only three. A small posy of purple and white heather tied with Mackenzie and Macdonald ribbon was laid.
Also part of the National Tribute, Gillian Bee played the pipes in Ardgay. Grateful thanks should go to Iain Munro for erecting and painting 'Poppies' on his new garden fence around the War Memorial.