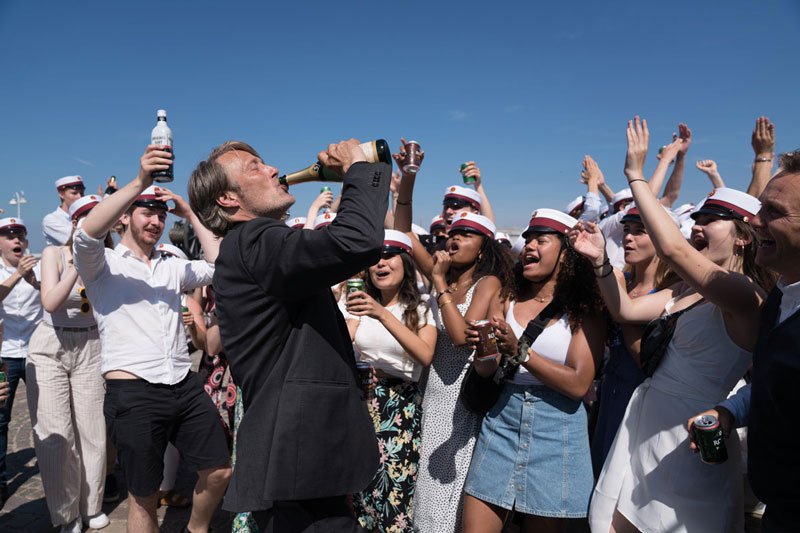 Release date (UK): 2021 | Country: Denmark / Sweden / Netherlands | Running time: 116 min | Genres: Drama, Comedy | Director: Thomas Vinterberg | Starring: Mads Mikkelsen, Thomas Bo Larsen. | BBFC 12A
---
Thomas Vinterberg's latest film is a complex and realistic depiction of drinking culture, skilfully demonstrating both the highs and the lows. Another Round or Druk (Danish for binge-drinking) explores four high-school teachers attempt at maintaining constant alcohol intoxication to determine whether it helps them in the workplace, as somewhere they feel they have lost passion that once made their jobs so fulfilling.
The film sees alcohol in its legitimate sense: that is, the most popular recreational drug. Another Round gently asks the viewer to contemplate this fact, that although alcohol may go hand in hand with western culture and customs, should a drug like alcohol hold so much influence over a nation's people? While understanding of alcohol's popularity, Another Round's binge-drinking sees its protagonists' reputations with peers and co-workers left in tatters. However, they exchange this lost respect for a newfound connection with their teenage pupils, brought about by alcohol's ability to make the four teachers feel younger; to relive their youth after becoming jaded by the mundanities of everyday adulthood. This escapism they achieve through their alcoholic experiment is construed in the film's expertly chosen theme:
"Don't know where I'm in five but I'm young and alive
F— what they are saying, what a life…"
I was shocked to find Another Round's portrayal of alcohol use strike such a familiar chord with my own experience, both first and second hand, leaving me reconsidering the extent of my intake of the western world's most popular recreational drug. Ah, what am I saying, I'm off to the pub.
by Jack Weir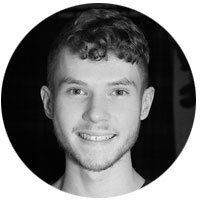 Jack Weir studies Film at Edinburgh Napier University.
Last Updated on 13 September, 2021 by Kyle Chronicle