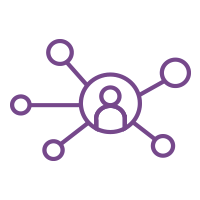 Ardgay & Culrain SWI
All ages welcome. SWI meetings on the 3rd Tuesday each month. Ardgay Public Hall 7:30 pm. Contact: Anna 01863 766 244
Ardgay / Bonar Bridge 
Golf Club
A nine-hole blend of heath and moorland, widely considered one of the most beautiful courses in the Scottish Highlands.
 Market Stance, Migdale 
Road, Bonar Bridge. 
01863 766 199
Ardgay Badminton Club
At Ardgay Public Hall.
JUNIORS: (P4 upwards) THURSDAY 7-8pm. £1/session. New players always welcome. Contact Patricia Hannah 01863 766 061
ADULTS: 
MONDAY 8-10 pm 
THURSDAY 8 – 10pm. 
£2/session
WEDNESDAY mornings, 10am – 12pm, organised by Keep Active Together 
01863 766 702


Ardgay Scottish 
Country Dancing Club
From Tuesday 1st October. Tuesdays at 7:30 pm in 
Ardgay Public Hall. Free classes until Christmas. December 'Rust Removal' sessions at 7 pm. Back on the 7th JAN. £2.00 per class or £20 for season. The classes are for Traditional Scottish Country Dancing. 
Contact: David Hannah 
01863 766 061
Ballroom / Latin 
Dance group
Organised by Keep Active Together. Weekly classes. Learn to dance strictly style, meet new friends and increase your fitness. No partners required. Tuesday, Rosehall Village Hall, 1pm-3pm. £2 admission.
Also Latin Cardio Fit. Aerobic workouts based on Latin dance moves. Tuesday: Bonar Bridge Primary School, 7pm-8pm. £2 admission. Contact Beverley: 01863 766 702
Bonar Bridge Football Club
The Club aims to provide opportunities for people of all ages to be involved in football. The senior side competes in the North Caledonian Football League. Email
Creich & Kincardine 
Art Group
Meets in Bonar Bridge Hall tearoom on Wednesdays 
from 10 am to 3 pm. 
All welcome. Contact: 
Doreen Bruce 01863 766 852


East Sutherland 
Camera Club
We are committed not only to share our enthusiasm for photography but also to share experience and knowledge in a friendly, helpful and informative way. Meetings on the 2nd and 4th Tuesdays during the season, starting at 7pm in the Community Centre at Brora Primary School. 
Website 
Facebook: East Sutherland Camera Club
Edderton & District 
Gardening Club
Meetings are held on the first Monday of the month from September to December, and February to May, with a varied programme of speakers and workshops. Contact: Patricia 01863 766 061
 Facebook: Edderton & 
District Gardening Club


Gearrchoille 
Community Wood
Volunteers maintain this 30 acre semi-natural ancient broadleaved woodland gifted to the community. Regular volunteer afternoons: 1st Thursday of the month, at 2 pm – to carry out routine maintenance tasks in the wood, such as path maintenance, birch thinning and pond clearing. 
All welcome.

Kyle of Sutherland 
Angling Association
The Association provides affordable salmon and sea trout fishing on the Kyle of Sutherland, and wild brown trout fishing on the surrounding hill lochs for local and visiting anglers. Contact: Julia Campbell 01863 766 694 Email
Kyle of Sutherland 
Cinema Club
Bonar Bridge Hall, 7:30 pm. Film nights every 2nd and 4th Friday of the month. Free admission – £2 Refreshments. Programmes at the Kyle Bakery or by email. Facebook: Kyle of Sutherland Cinema Club. Contact: Silvia
 01863 766 690
Kyle of Sutherland 
Gala Week
The group organises a full programme of activities during the Gala Week in mid August. Facebook page: Kyle of Sutherland Gala Week. Contact: Elissa 
07743 228 661
Kyle of Sutherland 
Joggers
Facebook page: Kyle of Sutherland Joggers 
Contact: 
Elissa 07743 228 661 / 
Naomi 07818 482 341
 / Catriona 07929 886 105
Kyle of Sutherland 
Growing Group
Meetings last Monday of the month at Invershin Hall from 7-9 pm. All aspects of growing fruit, vegetables and flowers, including gardening for wildlife. MONDAY 24th FEBRUARY: Composting, 
the secret to successful 
gardening? Contact: Jean
01863 760 190
Kyle of Sutherland Heritage Society with Bonar Bridge History Group
We hold a variety of events throughout the months of March to November each year. These include art exhibitions, concerts, lectures, art workshops and taking part in the Highland Archaeological Festival. Tuesdays 7:30 pm at the Heritage Centre, Old Church of Kincardine, Ardgay. Contact: Valerie Mackenzie-Harris 
01863 766 700
Kyle of Sutherland 
Whist Club
Wednesdays 7:30 pm, Bonar Bridge Hall. Admission £2 including tea.
Dec 18: Royal British Legion Scotland. 
Jan 8: Nepal Relief Fund 
Jan 15: Ladybird Club 
Jan 22: Ardgay & Culrain SWI 
Jan 29: Heritage Society
 Feb 5: Four Seasons Club 
Feb 12: Royal British Legion Scotland. Feb 19: Gledfield School Parents' Council
 Feb 26: Bonar Bridge Children's Christmas Party
 March 4: Culrain Hall Committee. March 11: Kyle of Sutherland Gala Week.
Contact: Rosemary Logan
 01549 421 282
Pilates
Bonar Bridge Hall, Mondays 10-11 am. Contact: Moira Chisholm 01862 810 786
Rosehall Local History Group
Keeping record of old records, documents, old photographs, etc. 
Contact: Lily Byron Email

Sutherland 
Walkers Club
The group meets the 4th Sunday of the month. 
Contact: David Hannah 01863 766 061 Facebook: Sutherland Walkers Group
SUNDAY 26th JANUARY: 
Achvaich to Loch Buidhe. OS 21 712 944. 13km / 8 miles, circular. Leader: Steve Farquharson : 01862 811 381 / 07826 695721. The walk starts from Achvaich at 10.00
SUNDAY 23rd FEBRUARY: 
Beinn Mhealaich from Sletdale Bridge, Glen Loth. Visit Clach Mhic Mhios on return. 13km / 8 miles approx., a mixture of deer tracks, rough hill and road, about 500m / 1640ft. climb. Start at 
OS 17 939 126 on the right, north-east side of the road, just before the bridge in Glen Loth at 10.00 Leader: Stan Holroyd: 01408 621370 / 07890 352804. Optional self-guided shorter walk up Sletdale along the river side.


Tai Chi
Ardgay Public Hall. Monday 2:30 pm / £2. Contact: 
Angela 01549 421 336

Tain & District Field Group
Tain and District Field Club has hosted informative and social meetings for over 38 years. The emphasis is on natural history focusing both on this local area and within the wider scientific community as well. Meetings on the second Tuesday each month during the winter season, normally in the Tain Parish Church hall, at 7:30 pm. 
Website. 
Contact: Phil Olson 
01863 766 100