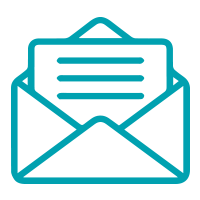 Do you have a strong feeling about something you read? Do you want to share your opinion or point of view?
---
I must congratulate Anna MacRae MacDonald on her excellent piece of research regarding the eagle story, which I first told her about. This is how I came to know about it.
My aunt Cathie Munro, nee Fraser, of Inveroykel, was growing old and, like most of us in later years, started worrying about 'leaving things in order' before she passed away. She asked me to help her sort things out and I was more than willing to help, because there's nothing I enjoy more than reading through old family documents. Her bureau was a treasure trove of old photos, letters, and other legal papers.
One evening I came across an envelope marked 'The Eagle Letters'. I opened it and inside I found several black-edged envelopes. Opening each one in turn, I found letters of sympathy written to my granny, Mrs Fraser, Keeper's house, Inveroykel.
They were all in a similar vein: "Dear Mrs Fraser, Please forgive a stranger for intruding on your terrible grief….. think not of your child snatched by the cruel eagle, lying torn and bleeding on the hillside, but safe in the arms of Jesus".
One referred to "little Ida" having been snatched by the eagle. Each writer had read the sad story in the newspapers and were moved to write to the grieving parents.
"What on earth is this about?" I asked my aunt. "Did you have another little sister we were never told about? Was she really killed by an eagle?"
"0h, that!" she said. "It was a lot of nonsense. There was no truth in the story at all."
"But why did your mother get those letters?"
"Och, apparently there was a story in the papers further south, about an eagle which snatched a baby and killed it. Somehow or other they came to the conclusion it was our baby."
"What baby?"
"Your mother, Frank".
"That must have been very upsetting for granny and granda" I said.
"I suppose it was. I was only a little girl myself at the time, so I didn't know anything about it. My mother never told me until I was grown up."
"Did Mammy know about those letters?"
"I don't think so. It was never mentioned. It wasn't something they wanted to talk about."
"What do you think your mother would have felt like, getting those letters?"
"Well", said Auntie, "knowing how superstitious people were in those days, I think she would have been very worried that something would happen to your mam when she was a baby. She would probably have been frightened to let her out of her sight."
"I'm glad it wasn't true. Otherwise I wouldn't be here to help you now!," I said.
"Indeed, I am too", she said. "Shall we just get rid of them now?"
"No! They are too interesting."
Sadly, my mother, Frances Fraser, did die prematurely but at home in her bed, at the age of 51.
by Lily Byron, Rosehall