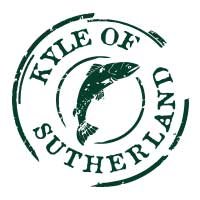 Entrance to our community polytunnel.

Some of our volunteers working at the polytunnel.

The polytunnel before planting started.

Inside our polytunnel, this spring.
---
Well, what a difference a few months make. Our Community Polytunnel was erected at the side of KoSDT office and Bothy in August last year. The first crops to be sown were radishes but we were very limited in what we could actually sow as the growing season was coming to an end.
Our volunteers have worked extremely hard since last October and just look at the Polytunnel now! They have grown tomatoes, strawberries, garlic, onions, salad leaves and lots of other produce too numerous to mention.
We hope to make this produce available to our community residents in the very near future, so watch this space. If you would like to volunteer at the Polytunnel, please contact us: 01863 766190.
A huge thank you to our Polytunnel volunteers. What a great job you have done!
Last Updated on 10 June, 2022 by Kyle Chronicle