Uisdean Vass shares his experiences researching into his family's wartime stories. His father, Andrew "Percy" Vass was posthumously awarded the Arctic Star medal.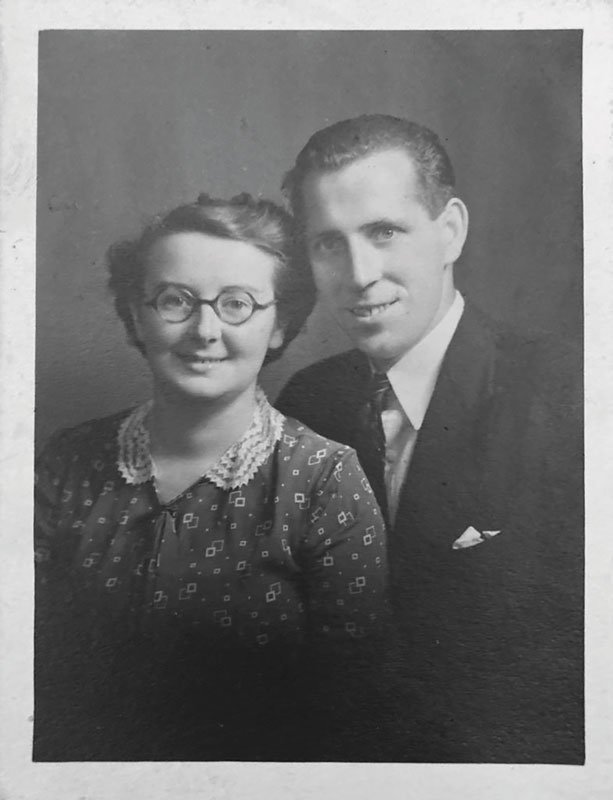 By way of introduction, I am an unwilling exile from the beautiful lands of the Kyle of Sutherland. My mother, Johan "Joy" Vass, was born in Bonar Bridge in 1920, and taught in Rosehall Primary School for many years, retiring as Headmistress in 1982. My father was Andrew "Percy" Vass who worked as a salmon fisherman and then as a water bailiff. In 1982, my parents moved back to Hilton, Ross-shire. The Seaboard Villages of Hilton, Balintore and Shandwick might be called the "home of the Vasses".
I am an oil and gas lawyer and I spent lockdown in our home in Crathes, Aberdeenshire. On 8 May 2020, we had the 75th anniversary of Victory-in-Europe Day. I began to reflect on the fact that my parents had shared many stories about their wartime experiences but that no-one had recorded these stories for posterity. My father passed away in 1986, but Joy survived him by 30 years, only passing away in 2017, at 96 years of age.
As I jotted down the stories, I came across numerous photos and an original cloth record of Dad's service detailing ships and dates. I now know this to be his Form S459 which was issued to each serviceman at demob.
My interest grew, and I approached the Navy to have Dad's records transferred which can be done through a freedom of information request. This provided yet more material, and the internet, especially with a ship focus, yielded generous results. Astonished at the amount of data which became available, I decided to write a book called "Andrew Percy's War". The principal goals of the book have been to inform firstly myself, and then our large family and many friends, of our parents' story during the war and also before and after the war. As a natural resources lawyer, who has practiced in many different countries, I have written and communicated a great deal whether through contracts, articles, or presentations, but nothing has given me greater satisfaction than preparing this work of family remembrance.
And from a legal practice perspective, I am well used to listening to all kinds of business stories of one kind or another. In this case, I was first recalling, then collating, and then analysing multiple personal stories all thrown together at different times quite a long time ago. My father's stories are now all at least 35 years old and many much older. Could I myself be trusted to accurately remember them? And he was telling them himself some 30 to 40 years after the actual events. Neither was he necessarily telling the stories for them to be written into a work of history. On the other hand, Dad was a deeply truthful man, and he would never have intentionally lied. How do the known facts stack up with the stories? The answer is that the stories stack up very well, but there are some I struggle with, largely because I lack all the information I would wish. I cannot ever get away from witness story analysis! Such is the life of the lawyer!
HMS Queen of Bermuda
For instance, Dad mentioned serving on HMS Queen of Bermuda ("Queen") an armed merchantman early in the war. This service was entirely international, and he was away from home for nearly two years. Dad spoke of conveying the Greek King and the Greek gold from Cape Town, South Africa, to the UK and this indeed happened in the Summer of 1941. He then spoke of being in Newport News, Virginia for a major refit during the "lend-lease" period (meaning the period before USA entered the war when it was nonetheless providing massive financial support to Britain). He said that he had been sitting down to eat in a US Naval Base with US servicemen when the momentous news of the Japanese attack on Pearl Harbor was announced over the tannoys. The Queen, the records show, was in refit in Virginia during exactly this period. Later, he said that his mother had been out shopping in Hilton and asked a visiting naval rating if he had heard anything about Percy in Queen of Bermuda. "That bloody ship", said the rating, "they were so terrified of the U-Boats outside Halifax that they ran her on the rocks rather than come out!". The records show that the Queen did indeed run on the rocks of Halifax, Nova Scotia, on 10th January 1942, and her captain was court-martialled for negligence. Dad also talked about being in the Indian Ocean and Australia and the Queen is shown to have participated in early 1943 in convoying the fearsome Australian Ninth Division from Suez to Perth, Australia at the request of US General MacArthur.
I also investigated Joy's stories including of her being in a bomb shelter in Edinburgh (she was a student early in the war) for a whole night and believing that, what with the terrible noise and trembling, Edinburgh must have been flattened. She emerged in daylight to find everything in immaculate condition. The noise had been our own guns on the Forth engaging hundreds of Luftwaffe bombers as they made their way to viciously attack Clydebank. The date was 11 March 1941. Joy also said that her father had told her, at one point, that he believed that Andrew Percy's ship had been sunk. She was surprised to find him on the doorstep a few weeks later!
HMS Skate
Later in the war, Dad joined HMS Skate, the oldest serving destroyer in the British fleet. This leaky old wreck was sent on Arctic Convoys in late 1943. These convoys were carrying vital supplies to Russia which enabled Stalin to continue resisting the hammer blows of the Wehrmacht. The convoys had to direct their supplies to either Murmansk (ice-free) or Arkangelsk (ice-free in Summer). The convoys were exposed to the full length of the occupied Norwegian coastline, which sheltered U-Boats and surface raiders like Tirpitz, not to mention the Luftwaffe flying from convenient land bases. Another terrible enemy, however, was the appalling weather, with Churchill characterising the route as the "worst journey in the World". Dad spoke of surging waves, and steel so cold that one's hands could stick to it. There was almost no chance of survival in lifeboats. He received a major burn when the action of a wave flung a pot of scalding fat at his chest. There was nothing pleasant about this brutal Arctic experience, with constant danger of death being an ever-present reality.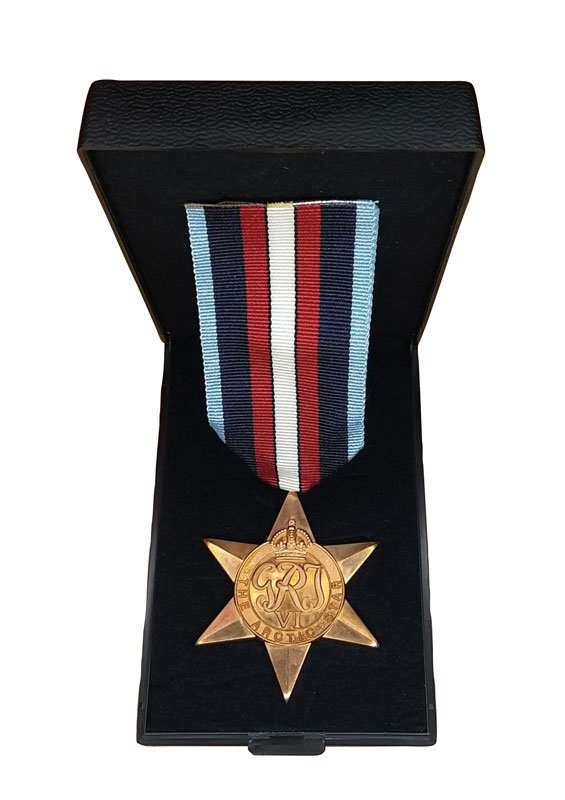 After the Arctic Convoys, Dad participated in the D-Day armada, guarding the invasion fleet from U-Boat attack. And then, it was all over. He married his Joy on 27 August 1945, just days after Victory-in-Japan Day.
In 2012, the Ministry of Defence instituted a new medal for those British and Commonwealth servicemen who had served north of the Arctic Circle. Our dear mother always wanted to apply for it posthumously for her Andrew. We made the application and were very honoured to receive the beautiful medal this June. Thankfully my father survived the war, but he fought and lived that I might live, and for that I will always be grateful. It has been a profound honour to record the story of our own "Greatest Generation".
by Uisdean Vass
---
"The worst journey in the world"
There were 78 Arctic Convoys between August 1941 and May 1945. About 1,400 merchant ships delivered 4 million tonnes of supplies and munitions to the Soviet Union, escorted by ships of the Royal Navy, Royal Canadian Navy, and the US Navy. 85 merchant vessels and 16 Royal Navy warships were lost. More than 3,000 Allied seamen lost their lives to the freezing conditions and attacks during the trips. The point of departure for many of the convoys was Loch Ewe (Wester Ross), where we can visit the Russian Arctic Convoy Museum in Birchburn.
Last Updated on 4 December, 2021 by Kyle Chronicle