The hall committee has been busy organising a series of exciting events for the spring.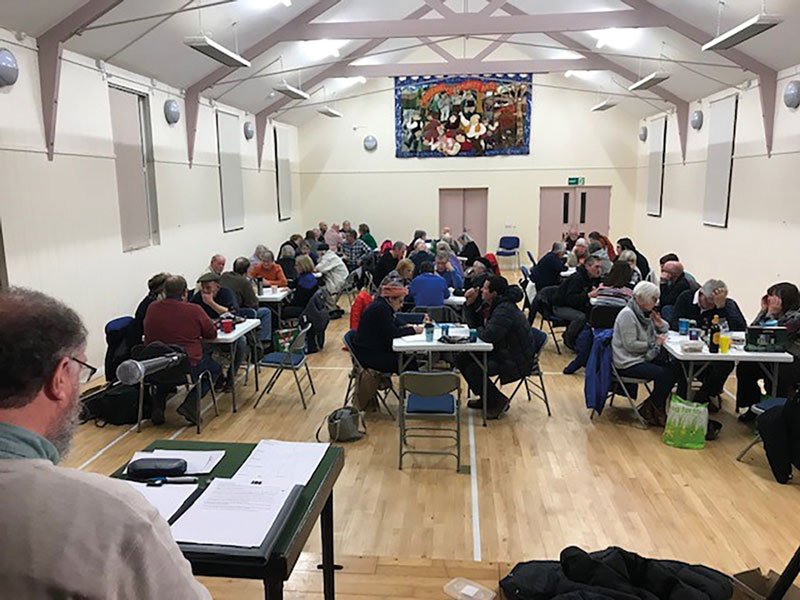 Last year Rosehall Village Hall formed a new events committee, and celebrated its launch with a successful Halloween party attended by 80 people. Sadly due to ongoing Covid restrictions their planned events for Christmas and New Year had to be cancelled, but with restrictions and social distancing measures being relaxed the committee are busy putting together an exciting schedule of events for the coming year.
Its season started with the hall's first quiz night in February where 50 participants puzzled over a range of questions. It was a great fun evening and, due to several requests, quiz nights will now be a regular feature.
March sees the re-scheduled New Year's Eve event being turned into a "Spring Hooley Dance" to celebrate the Spring Solstice, and guests can dance the night away to music from local band Ezra. The evening will also see the draw of the hall's fundraising Grand Raffle and bottle draw. On the 31st March the hall is delighted to warmly  welcome back internationally acclaimed violinist Tim Kliphuis and his Trio on their reunion tour.
We will also be holding a Voluntary Groups Sutherland coffee morning on the 26th March to celebrate the work of this group across the region and encourage local communities to return to their village halls.
In May it's another return visit from the popular Budapest Cafe Orchestra, their last show in 2022 sold out within a couple of weeks so we are sure that this year's tickets will be hot property.
Scotland on Tour
Rosehall Hall has also signed up to be a venue on the Scottish Government initiative "Scotland on Tour" which is designed to help venues re-open and support artists get back on the road touring again. The hall could select from a list of 130 artists, and we are currently negotiating with the performers on concert dates throughout 2022.
We are also in the early planning stages of some village events to celebrate the Queen's Jubilee, for up-to-date information on what's on at Rosehall Village hall  and how to buy tickets for events please visit Rosehall Village & Hall Facebook page.
by Tracey Smith
Last Updated on 10 March, 2022 by Kyle Chronicle