Sutherland Sessions' upcoming concerts

20
March 7:30 pm
Hamish Napier
Carnegie Hall, Clashmore

13
April – time TBC
Duncan Chisolm
Dornoch Cathedral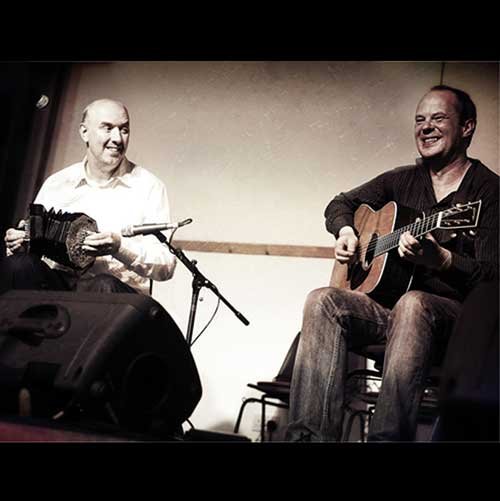 9
May – time TBC
Simon Thoumire & Ian Carr
Doll Hall

16
May – time TBC
Dàimh
Venue TBC
28
May – time TBC
Gillebrìde MacMillan
Ardgay Hall
18
March 7:30-9 pm
Bones+Stars
RSPB Forsinard Flows
A series of installations in that celebrate the work of women scientists and encourages us to look up to the sky and down to the earth, using sound, animation, theatre and puppetry. Also on Saturday 21st March at Cromarty Lighthouse (5-9 pm Drop-in). Animation by Saskia Tomlinson Music by Lucie Treacher.

21
March 8 pm
Ivan Drever
Ardross hall

Orcadian folk singer Ivan Drever will be performing at Ardross Hall from his extensive traditional repertoire and virtuoso guitar playing. Entries: £4 – £10 at ents24.com.

UNTIL
28
March 
In Our Element
castle gallery, inverness
Featuring Fiona Matheson, Clare Blois, Katherine Sutherland and Dot Walker. These four artists do not merely 'copy' their native landscape and its weather, but have chosen to express themselves as artists.
1
April 10am – 
4pm

Big Day Out at Balblair

Balblair Bike Trails, Bonar Bridge
Guided ride suitable for those riding comfortably at Go MTB Level 3 or above and wanting to take on challenging black graded trails. More info: 07470 531028
4
April 7pm
Race Night
The Bridge Hotel, Bonar Bridge
Organised by Bonar Bridge Football Club. Races start at 8 pm. Horses and bets are available from committee members via Facebook 
4
April 8-11pm
Volts: AC/DC Tribute
St Duthac Centre, Tain
Scotland's premier tribute to AC/DC, formed in 2005. Entries £10 from 
ticketsource.co.uk
5
May 7:30pm
The Highland Games
Old Kincardine Church by Ardgay 
The Highland Games, a brief overview, talk by Alasdair Macdonald. Organised by the Kyle of Sutherland Heritage Society with Bonar Bridge History Group
30
May 7:30-9 pm
Hooley in the Highlands
Strathpeffer Pavilion

Join us for the big country music festival at the beautiful Strathpeffer Pavilion. A superb line up of artistes from the UK and Ireland. 
Entry: £42 + booking fee at ents24.com