The Growing Season, by Helen Sedgwick
As this is my first book review for the Kyle Chronicle, I wanted to feature a book by a local author. Helen Sedgwick lives near Tain, and when she's not writing she's busy in the garden, growing vegetables. Apt then that her second novel is titled The Growing Season – but it's not about gardening!
With a recent mention in The New York Times, Helen is fast emerging on the literary stage. Before becoming a writer, she was a research scientist with a PhD in Physics. Helen's first novel, The Comet Seekers (Vintage, 2016), is about a young woman with a passion for the night sky, and her second novel, The Growing Season (Vintage, 2019), also has a scientific theme. The story is set sometime in the near future and an invention called a baby pouch has revolutionised childbirth.
Now anyone can have a baby. Women are liberated and fathers can share the joy of childbearing. But not everyone believes things have changed for the better; some, like Eva the main character, fear there are risks. Without the pouch, Eva might not have been born, and yet she has spent her life campaigning against it. She senses that behind the glowing adverts and endorsements there are dark secrets…
I couldn't put this book down! The concept is intriguing and the plotline gripping. The story has a dystopian/speculative edge and moves at a tremendous pace, but it also has heart and there is even a romance woven in. Helen's writing is beautiful – difficult moments described with breathtaking delicacy. A thought-provoking page turner about childbirth and what it means to us all.
by Liz Treacher, Author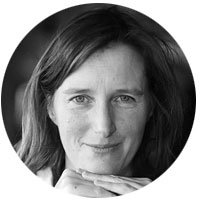 Liz Treacher is a writer and teacher based in Dornoch. Her two romantic comedies (The Wrong Envelope and The Wrong Direction) are set in 1920 and tell the story of an impetuous artist and his determined post lady. Both titles are available to buy from Amazon.