Two world wars. Two memorials. Two sets of siblings. Two Highland families: The Gordons and The Macleans

Willliam Maclean. © Lily Byron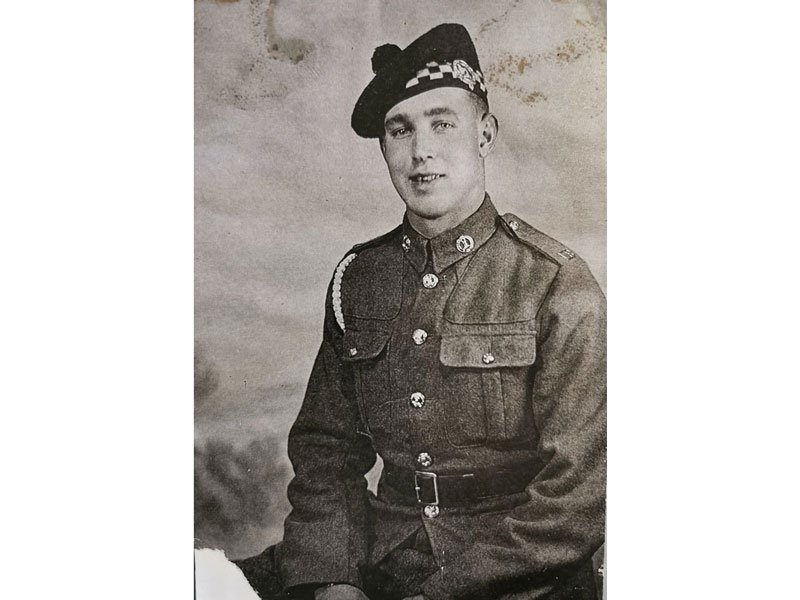 Callum Maclean. © Lily Byron

Rosehall War Memorial. © Silvia Muras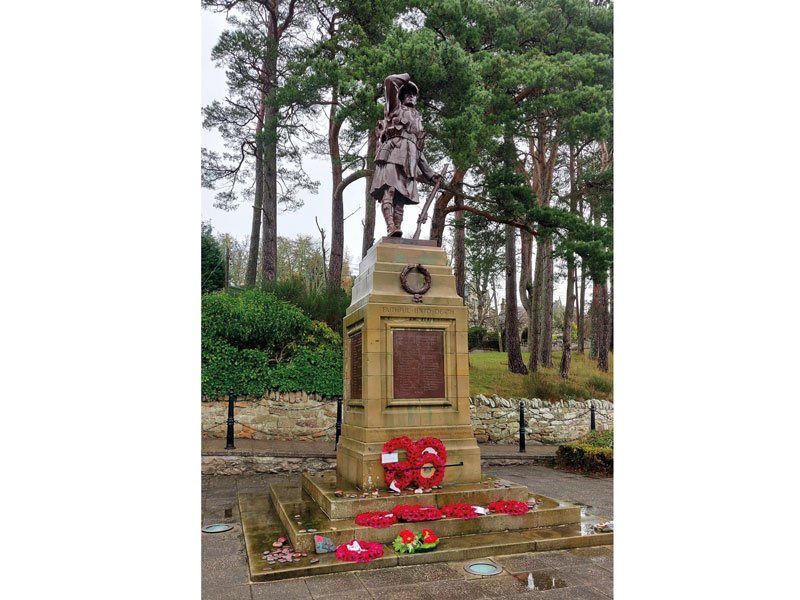 Dornoch War Memorial. © J. Paul
---
The Gordon Brothers
William and George Gordon of Clashmugach (Clashmore) were just small boys when they received the news that their elder brother Robert had been killed in action within touching distance of the end of the First World War. 24-year-old Lance Corporal Robert Gordon served with the 15th (Service) Battalion (1st Glasgow) which was known as the Glasgow Tramways Battalion. His date of death was recorded as 1st October 1918 and it was highly likely that he lost his life during the capture of Sequehart (France) as he was buried in the small military graveyard known as Sequehart British Cemetery No.2.
"Sequehart was captured on the 3rd October 1918, after three days' fighting, by the 5th/6th Royal Scots and the 15th Highland Light Infantry (32nd Division). All… [62 of the casualties at this cemetery] …fell in the first ten days of October 1918." (cwgc.org)
The loss of Robert no doubt left his family bereft – his parents, Alexander Gordon and Lily Munro (a crofter's daughter from Rearquhar), and his nine siblings. They resided at Clashmugach on the Skibo estate, where Alexander was the engine driver of the sawmill.
The second youngest of the Gordon family was William Logan ('Logan' coming from his paternal granny Annie Logan, a native of Acharry, Creich). William's own life-path led him to Creich (albeit a good bit further west than Acharry); to Rosehall where he worked as the local postman. In September 1938 (12 months before Britain and France declared war on Germany), the 27-year-old postie who was residing at Amat wed Isabella M Macleod (a domestic servant living at Corriemulzie). One of the witnesses was William's youngest brother George, who was by now a schoolteacher and still living at Clashmore. William and Isabella had a daughter, Lily, named after paternal granny Lily Munro. But 22 years after losing his brother Robert in France, William too would find himself on French soil.
Following the declaration of Britain and France, which signalled the beginning of the Second World War, the British Parliament passed a conscription act whereby all males aged between 18 and 41 had to register for service. There were exemptions, of course, amongst occupations which were deemed crucial to the war effort e.g. engineers and farmers; or where men were determined to be unfit for active service due to issues of a medical nature. One may imagine that William was quite fit given the many miles he would have traversed each day delivering mail to the communities of Rosehall and Oykel. And so it was that he became a Private with the 4th Battalion Seaforth Highlanders: one of the regiments that made up the 51st Highland Division, which in turn was one of the divisions that made up the British Expeditionary Force (B.E.F.).
At the beginning of May 1940, the men of the 51st relieved the French 7th Division along the Maginot Line. On the 9th, the Germans commenced blitzkrieg warfare, using infantry, tanks and planes in a series of shock assaults in what became known as the "Fall of France". Six long days later, in the face of continuing unassailable pressure, the 51st were ordered to begin their withdrawal. The Germans continued their advance. The family story is that Private Gordon was taking cover in a foxhole when a German tank went over him. His injuries were fatal, and his date of death was recorded as 16th May 1940.
William's remains lie in Chambières French National Cemetery (Metz) not too far from his eldest brother Robert, but the youngest of the Gordon brothers -who also lost his life in the World Wars- lies much further away than France. George, the schoolteacher, who was present at William's wedding in 1938, became a Gunner with the Royal Field Artillery. It is believed that George was one of thousands of allied troops who were captured by the Japanese while defending Singapore in 1942. He was forced to work under horrendous conditions for the rest of his days on the "Burma Death Railway", enduring inhumane treatment by his captors.
"The notorious Burma-Siam railway, built by Commonwealth, Dutch and American prisoners of war, was a Japanese project driven by the need for improved communications to support the large Japanese army in Burma. During its construction, approximately 13,000 prisoners of war died and were buried along the railway. The graves of those who died … were transferred from camp burial grounds and isolated sites along the railway into three cemeteries at Chungkai and Kanchanaburi in Thailand and Thanbyuzayat in Myanmar." (cwgc.org)
Gunner Gordon died on 21st August 1943 and was one of the men exhumed and reburied in Thanbyuzayat cemetery.
Lance Corporal Robert Gordon and Gunner George Gordon are commemorated on the Dornoch War Memorial. Private William Logan Gordon is commemorated on the Rosehall War Memorial.
The Maclean Brothers
Also remembered on the Rosehall War Memorial is Private William Maclean, and his half-brother Corporal Malcolm Ewen Maclean. Both men were sons of William Maclean of Badfluich, Rosehall.
William Snr was a gamekeeper who married Elizabeth Matheson, a grieve's daughter, of Swordale Cottage, Kiltearn. The couple settled in Balmacara, Kyle of Lochalsh, where William was employed. Their married life was tragically cut short when Elizabeth died in 1902 from puerperal fever (also known as 'childbed fever'). And by the 1911 census, William had returned home to Rosehall with his and Elizabeth's three sons: William, John, and Hugh. They were all recorded at Badfluich in the family home except for William Jnr who was employed as a servant about a mile down the road at Achurigill.
William Snr spent some time around South Laggan as a shepherd and in 1913 he married again to Catherine MacLachlan, a farmer's daughter from Argyll. 14 months later in August 1914 their baby Malcolm Ewen was born. That same month Britain declared war on Germany and Austria-Hungary. William Jnr, now in his late teens, enlisted and served as a Private with the 7th Battalion Cameron Highlanders.
Towards the end of July 1916, the 7th Battalion marched through France arriving at Albert on 8th August. According to Sandilands and Macleod's history of the regiment, this period was a relatively enjoyable one for the men. They marched at dawn each day through villages that were well behind the line and yet to be ravaged by the violent effects of war. They rested from late morning onwards, played games and made their own amusements. "It was noticeable how physique and spirits improved as the march went on". But before long they began to encounter evidence of shells, and the destruction and decay that went with them.
The battalion received orders to capture the German front-line. In this they succeeded with relative ease, but the Germans soon began a counterattack to which the Seaforths responded with their own bombs. When their supply ran low they used the enemy shells that had been left behind a few days prior (apparently they discovered that these had a superior range than the British ones). The Seaforths along with other allied regiments had to then focus their artillery fire on the enemy who had begun massing from another direction. The 7th Battalion's casualties consisted of 5 officers killed, 60 rank and file killed and/or missing (not to mention 176 wounded). It may be that William Maclean was one of the aforesaid rank and file. He was reported killed in action on 11th September. The battalion were relieved from the line 12 days later.
William's father who by this time was living in Borlum, Fort Augustus, had the following words inscribed on his eldest son's Adanac headstone:
Too far away your grave to see but not too far to think of thee
27 years later, the Maclean family would be called upon to select yet another fitting dedication to one of their own.
Malcolm Ewen, also known as Callum, was two-years married when he died of his wounds far from home in Greece on 16th August 1945. He was a Corporal in the Lovat Scouts – which was a good fit for Callum as he had been a Ghillie to trade. The regiment, also known as the "Sharpshooters", was mainly recruited from ghillies and stalkers of the Highlands who were considered expert snipers. They were sent to Italy and Austria in the closing months of the war to root out fleeing Nazis. It may be that Callum was part of a troop of Scouts who were sent to Greece in July 1945 to help stabilise the region, and during this posting he was fatally wounded.
In April 1946, his body was moved from Salonika to Phaleron Military Cemetery (Athens). His young widow, Mary Ann, chose the following words for his headstone:
"If the while I think on thee, dear Callum, all losses are restor'd and sorrows end". Marie
Postscript
It seems fitting to devote this article in the same manner that Colonel Sandilands and Lieut. Colonel Macleod chose to in their history of the 7th Battalion Seaforth Highlanders; by dedicating it to the mothers.
"The Mothers of our gallant comrades … who gave their lives for their country and the honour of their regiment"
For behind every name, etched on every war memorial, is a mother who would have bravely borne the fear as her sons embarked, hoping against all hopes for his safe return. United in grief in their life and always: Elizabeth Matheson, Catherine MacLachlan, Lily Munro.
If you have any information to add about the other men listed in the Rosehall War Memorial, please get in touch on Facebook
by Anna MacRae MacDonald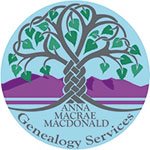 Genealogy services based in the Scottish Highlands: historical research – family and local; production of family tree charts and genealogical reports; certificate lookups and much more. Get in touch to discuss your requirements by email or find on Facebook #annamacraemacdonaldgenealogyservices