Interview with renowned photographer couple specialising in the polar regions
Ardgay-based photographers Cherry & Bryan Alexander have been travelling to the polar regions for the last 49 years. Bryan documents the lives of the native peoples of Northern Siberia, Greenland, Alaska, Arctic Canada and Arctic Scandinavia, while Cherry photographs wildlife, having won the BBC Wildlife Photographer of the Year Award in 1995.

Cherry Alexander won the prestigious BBC Wildlife Photographer of the Year award in 1995 with this photo. Chinstrap Penguins rest on a rare blue Iceberg. Antarctic Prion flies over. Antarctica.© Bryan & Cherry Alexander Photography

Tatigat, an inuk, pulling aside the snow brick over the igloo door at dusk. Igloolik. Nunavut. Canada. 1993. © Bryan & Cherry Alexander Photography

Polar bear mother sniffs the air for danger as her cub nestles close. Cape Churchill, Canada. © Bryan & Cherry Alexander Photography

Kigutikak Duneq drinks from a meltpool at the ice edge. In summer the salt drops through. N.W. Greenland. (1971) © Bryan & Cherry Alexander Photography

Then & Now. Albina Rocheva, a Nenets teenage girl photographed at her family's summer camp on the tundra in 2000. © Bryan & Cherry Alexander Photography

Then & Now. Albina in 2017 at the studio where she works as a TV presenter in Nadym. Yamal, Northwest Siberia, Russia. © Bryan & Cherry Alexander Photography
---
Cherry & Bryan currently run the online photo library Arcticphoto. Throughout their careers they have worked with the BBC and many world-leading magazines, creating an impressive and unique collection of pictures. Bryan's latest project is called Then & Now, and involves him revisiting people he first photograph many years ago to document the changes that have happened in their lives and communities.
KYLE CHRONICLE: When did you find your passion for the polar regions?
BRYAN: In 1971, when I travelled to Northwest Greenland on a Royal Society of Arts travel bursary and ended up spending four months living in a small Inuit community.
CHERRY: Bryan made his first trip North to Greenland in 1971 and together we went to Norway to document the lives of the Sami, culminating in a spring migration from the winter to summer pastures. I was hooked!
KC: What inspires you the most?
B: It's a combination of the light, the dramatic landscape and the resilience of the Arctic's peoples.
C: The light, the cold, the silence.
KC: What is the most challenging aspect of your work?
B: The extreme cold and the logistics of travelling to remote areas in the Russian Arctic. The cold affects how photographic equipment operates and it is also physically demanding on the photographer. On one of my Arctic trips in Eastern Siberia, the warmest day during the time I was there was -51°C.
C: Dealing with cold equipment. Back in the days of film you could shoot further below zero, modern cameras are dependent on batteries, and they don't like the cold much below -35°C.
KC: What makes a great shoot?
B: A series of visually strong photographs that tell an interesting story.
C: Coming back with pictures that excite me. Often that doesn't happen on the most fun shoots, and is dependent on light and what happens while you are watching.
KC: Which is your favourite image -if you had to choose one from your career?
B: I have had a variety of favourite images over the years. I suppose if I had to choose one it would be the photograph of Kigutikak lying on the sea ice drinking from a melt pool. My choice is partly based on nostalgia. Kigutikak was the first Inuit hunter I travelled with in 1971 and this was also the first photograph I had published in the National Geographic magazine.
C: My mother polar bear with her cub's head pressed against her in low winter light. She had just fed the two of them. I feel so privileged. I have witnessed the feeding on several occasions. But I love that I managed to capture this moment of tenderness between mother and cub.
KC: You have travelled to different regions of the Arctic for over 40 years, and witnessed dramatic changes in the climate of the polar regions. Do you think the warming can still be slowed-down, stopped or reversed?
B: I am not a scientist, so I can't answer this with any authority. I believe that the warming could be slowed-down, but I think that it is unlikely to be stopped altogether or reversed.
C: I would like to think it can be, but I am not convinced that common sense will prevail over greed and shareholders dividends.
KC: Can you talk a little about the series Then & Now? What were your feelings re-uniting with the people you photographed many years ago?
B: The seeds of the project were sown in 2017 while I was working in northwest Siberia. A film crew from a local TV station came to the camp I was staying at to interview me about my work. The program's presenter was a young native woman called Albina. It turned out that I had photographed her many years before, when she was a 14 year old girl living there at her parent's reindeer herding camp. I found Albina's story of her transition from a traditional reindeer herding life to graduating from high school, then university, before working for a TV company as a presenter, both interesting and inspiring. It made me wonder how other young people that I had photographed over the years had fared. On my Arctic trips since then, I have tried to re-connect and photograph people again, as well documenting their stories. I have found it interesting how some have followed a traditional lifestyle as hunters and reindeer herders while others have pursued modern careers as lawyers, doctors and nurses etc.
The original plan was for the Then & Now project to be exhibited at venues in Aberdeen and Moscow in 2021 to mark my 50th year of working in the Arctic. Unfortunately, Covid-19 has put both those exhibitions on hold for the time being.
KC: Among other achievements you won the BBC Wildlife Photographer of the Year Award. Do you have any words of encouragement or tips to give to those interested in becoming wildlife photographers?
C: Wildlife photography is a great hobby, in the past you could make enough money to support you. Now if you want to live off your photography you need to be adept at tour leading or running photography workshops.
KC: Your favourite spot in the Kyle of Sutherland?
B: The 'Million Dollar View' from the Struie. It has to be one of the most spectacular views in Scotland.
C: My garden, with only the railway between it and the Dornoch Firth, I have seen seals take salmon, sea eagles flying by, osprey fishing and curlews feeding on the mud flats.
---
BIO:
Bryan and Cherry Alexander met at Photography college in London. Bryan has worked in the Arctic every year since 1971, travelling extensively and documenting the life of its indigenous peoples. Award winning photographer Cherry also travels regularly to photograph polar bears and penguins. Their work has been published in magazines & books in over 40 different countries. They moved from North Dorset to Kincardine in 2013, where they built a low energy house.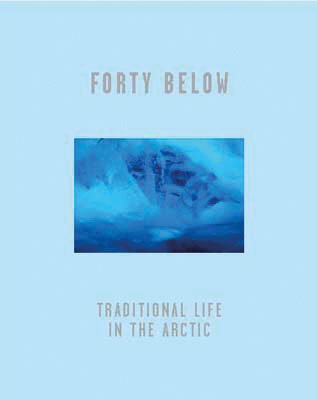 They run Arcticphoto.com, a photo library that specialises in the Polar Regions. Together they have published the book 'Forty Below: Traditional Life in the Arctic', that can be purchased from Arcticapublishing.com
by Silvia Muras