The History of Love, by Nicole Krauss
I think we probably all have a 'go to' book that we return to when we need a bit of a 'pick-me-up.' The History of Love by Nicole Krauss is the one I reread again and again. The novel is not new, it was published in 2006 by Penguin books and was a finalist in the Orange Prize for Fiction the same year. I have probably read it about ten times since I first spotted it in the Dornoch bookshop. Don't be put off by the soppy title! Yes, the book explores love and how it changes people's lives, but in a very original, thought-provoking way and with a cracking plot.
The story centres around Leo Gursky, an old, eccentric locksmith living in Manhattan.
Before the Second World War, Leo was a young man living in Poland and in love with a girl called Alma. So in love that he wrote three books for her. When Alma moved to America to escape the Nazis, Leo was forced into hiding and his books disappeared.
While Leo looks back over his life, in another part of the city a widow with two young children is translating a beautiful but little-known novel called The History of Love.
The plot hops between the translator and the locksmith and between past and present in an intriguing way – drawing parallels and uncovering connections. As it progresses, the story gets more mysterious as we try and work out just who knows what.
It's funny in places, sad in others, but mainly just evocatively written in a way that will move the reader.
by Liz Treacher, Author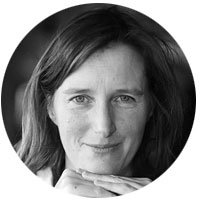 Liz Treacher is a writer and teacher based in Dornoch. The Unravelling is Liz Treacher's latest novel, available on Kindle or as a paperback from Dornoch Bookshop.
The Unravelling – Amazon Kindle Shop