Release date: 1988 | Country: Japan | Running time: 124 min | Genres: Animation, Action, Sci-Fi | Director: Katsuhiro Ôtomo | Writers: Katsuhiro Ôtomo and Izô Hashimoto | BBFC 15
---
Akira's cultural impact is immeasurable, creating the cyberpunk genre and single-handedly projecting anime into western culture for the first time. Watching it today, it is clear the extent of its influence on western cinema since its release in 1988.
Akira takes place in 2019 and follows Shotaro Kaneda and Tetsuo Shima, biker gang members at war with other gangs and the police. When a secret government project grants Tetsuo powers beyond anyone's control, he begins a rampage to destroy Neo-Tokyo.
This film is at once an extended set piece and deeply meaningful: it has an ambiguous storyline and all-encompassing metaphors, giving it much room for interpretation that encourages at least one rewatch. Its explosive spectacle makes it unique as an action anime film and therefore more accessible to western audiences.
Akira is famous for its use of physical neon lights throughout the animation process. This innovative technique brings an otherwise grimy Neo-Tokyo to life, adding depth to its meticulously drawn landscapes and demonstrating capitalism's hold on this dystopian future. Akira's masterful sound design greatly heightens the experience: the screaming of the motorcycles racing through the cityscape and its booming soundtrack grabs your attention from the start and refuses to let go.
In October, Akira was remastered in 4K due to its growing cult status; its red motorcycle has since become an iconic symbol with thousands of replica bikes being sold every year.
I would recommend this classic to anyone yet to delve into the enthralling world of anime films. Akira is an important piece of film history that is often overlooked and lays the groundwork for countless cyberpunk stories to follow.
by Jack Weir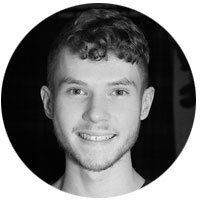 Jack Weir studies Film at Edinburgh Napier University.