The Trust plans to appoint a new operator to start trading this summer and the site now hosts facilities for overnight motorhome parking and e-bikes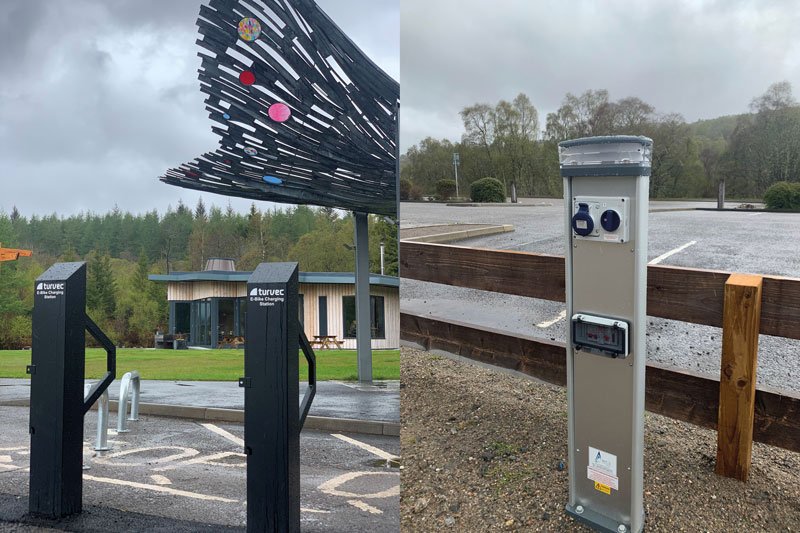 ---
At the end of April, we received several expressions of interest from businesses interested in taking on the operation of the café and visitor centre at Shin Falls. We will be holding interviews with prospective operators in June with a view to having the premises back up and running as soon as possible. We know that the community is keen to see the café open again, and we thank you for your patience – we hope that there will be exciting times ahead at the site.
We have taken the opportunity while the café has not been operating to upgrade aspects of the site and we now have installed four stances for overnight motorhome parking with electrical hook ups, chemical waste facilities, water, and e-bike charging points. As highlighted in the South Bonar article on page 13 – it is hoped that by providing more facilities for motorhomes – there will be less instances of irresponsible dumping of waste in our local area and throughout the Highlands.
The Falls of Shin site will be welcoming its first customers in June.
Last Updated on 10 June, 2021 by Kyle Chronicle