Release date (UK): 2021 | Country: United Kingdom  | Running time: 116 min | Genres: Drama, Horror, Mystery  | Director: Edgar Wright | Starring: Thomasin McKenzie, Anya Taylor Joy, Matt Smith. | BBFC 18
---
Edgar Wright's latest psychological horror film follows aspiring fashion designer Eloise, who after moving to London to study fashion design, finds herself travelling back in time to the Swinging Sixties. Here Eloise finds aspiring singer Sandie, and the glamour on the surface of 1960's Soho gives way to reveal a much more sinister reality.
Last Night in Soho is a stylistic deviation from Wright's prior comedic work in the Cornetto Trilogy and Baby Driver, although tackling a more serious subject matter is not at all to this film's detriment. Wright expertly weaves contemporary issues in mental health and misogyny into each time period of Soho's fantastical narrative, without diluting the importance of these very real problems.
This is by far Wright's most artistic film to date, utilising expressionist neon lighting and camera movements in the 1960's sequences to demonstrate the golden age of music and cinema in a booming economy, now recovered after WW2. Cross-cutting between this period and present day London is an example of Wright's iconic use of editing, creatively contrasting it from Eloise's psychological breakdown which is visually grounded in realism.
I was lucky enough to attend the UK premiere of this film in early October, after which Edgar Wright asked us not to reveal any key plot details in our reviews of his film to preserve its mystery. I feel I've honoured this request, and would highly recommend the beautifully conceived Last Night in Soho, which deservingly earned a standing ovation at the end of the showing.
by Jack Weir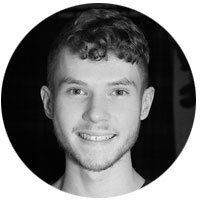 Jack Weir studies Film at Edinburgh Napier University.
Last Updated on 4 December, 2021 by Kyle Chronicle