Release date (UK): 2021 | Country: USA  | Running time: 120 min | Genres: Drama, Music  | Director: Darius Marder | Starring: Riz Ahmed, Olivia Cooke, Paul Raci | BBFC 15
---
Darius Marder's directorial debut stars Riz Ahmed as Ruben, a heavy metal drummer who blows out his eardrums during a show and faces losing his hearing entirely. Ruben, an ex-addict, goes back to his old ways, this time becoming addicted to the prospect of regaining his hearing and hence his musical career.
This film recently won an Oscar for Best Sound, which I felt was the most justified Oscar win of last year. Sound of Metal more than lives up to its title, using sound creatively to demonstrate stark contrast between Ruben's debilitated hearing and the objective noise around him. It's a compelling technique that gains emotional weight as Ruben's hearing depreciates. Ahmed used audio blockers to deafen himself for parts of the film, using method acting to convincingly portray Ruben's grief at his situation.
Thematically, Sound of Metal explores the different ways in which people respond to hearing loss. Paul Raci as Joe welcomes Ruben to his community for the hearing impaired, helping him to learn sign language and lead a normal life in his new circumstances. In a beautifully subtle performance, Paul Raci shows the other side of hearing loss: finding inner peace in the silence, without treating deafness as a disability.
Sound of Metal is a visceral sensory experience that leaves the audience with a newfound appreciation for their hearing; suddenly picking up on subtleties in their surrounding soundscapes. On Amazon Prime just now, I would highly recommend this film as a realistic look at a unique struggle, that surprisingly resonates with so many.
by Jack Weir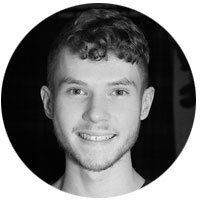 Jack Weir studies Film at Edinburgh Napier University.
Last Updated on 10 June, 2021 by Kyle Chronicle