When the dead come calling, by Helen Sedgwick
I'm a big fan of Helen Sedgwick's work and really enjoyed her first two novels, The Comet Seekers and The Growing Season. Now this talented author, who lives near Tain, has turned her hand to crime. When the Dead Come Calling is the first of the Burrowhead Mysteries and is about a murder investigation in a community where no one is innocent.
The story is set in the sleepy northern village of Burrowhead, where the skies are dark and brooding and it never seems to stop raining.
Helen brings this village to life with her powerful descriptions and then peoples it with intriguing and believable characters. My favourite was DI Georgie Strachan, who is a wonderful mix of strong and vulnerable and who changes over the course of the murder investigation.
Georgie has to solve the murder of a psychotherapist who had been exploring the history of the village. As she investigates, strange clues emerge which hint that something sinister is hiding in the haunted cave beneath the cliffs.
The novel is a fast-paced crime story, but Helen uses the characters in this confined community to explore other themes as well: the rural/urban divide, racism, the lack of funding for communities, changing work environments, the arrival of big supermarkets, and how all these things have left people feeling isolated and forgotten.
The paperback of When the Dead Come Calling is being published by Point Blank in June and the second in the Burrowhead series, Where the Missing Gather, will be out in July. Both novels are fast paced and the writing is fantastic. Highly recommend!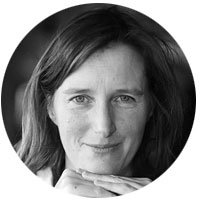 by Liz Treacher, Author
Liz Treacher is a writer and teacher based in Dornoch. The Unravelling is Liz Treacher's latest novel, available on Kindle or as a paperback from Dornoch Bookshop.
The Unravelling – Amazon Kindle Shop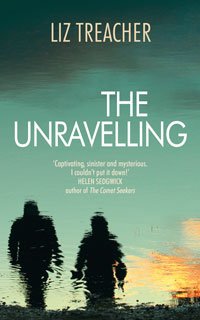 Last Updated on 10 June, 2021 by Kyle Chronicle