More changes on South Bonar Estate in 2020, as the Caledonian Curry Company hands its commercial kitchen over to Jade Garden, a new Chinese Takeaway facility.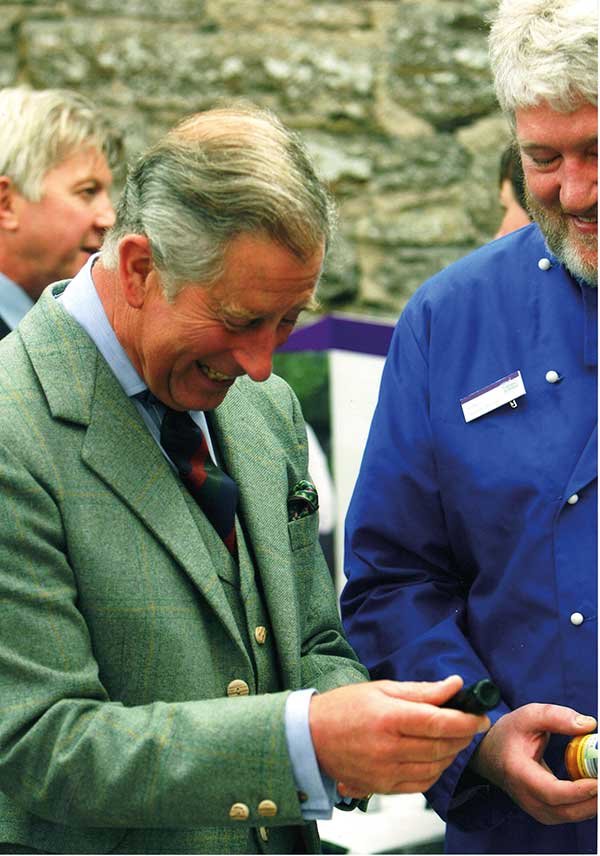 The Caledonian Curry Company has produced a range of acclaimed ready meals, chilli sauces and relishes for over 23 years from Unit 2. During that time, the company won many awards for its gluten, additive and colouring free meat and vegan products.
Known locally as the Curryman fae Wick, Ian Smith with his wife Kathy promoted the wonderful ingredients to be found in the far north by attending Farmers' Markets in Edinburgh, Glasgow, Perth and Inverness and by exhibiting at all the major agricultural and trade shows. Frozen curries made with Highland beef, lamb and venison were delivered to independent retail outlets all over Scotland.
One of their biggest fans was Lady Claire Macdonald of Kinloch in Skye. She officially opened the kitchens on South Bonar Estate in 1997 and has been a huge support ever since. Ian has cooked alongside Gordon Ramsay, Tom Kitchen, Nick Nairn and Ainsley Harriot. He won applause from Prince Charles for his unique range of chilli sauces. In 2003 he was invited to compete in the International Indian Chef of the Year in Edinburgh, and came third in the worldwide competition -and first in Scotland.
Since transforming the old Spar shop in Bonar Bridge into a licensed restaurant, Ian's curry production has slowed down over the last few years. "We have continued to supply our oldest customers such as Brodie Countryfare and the Kyle Bakery. My children once told schoolmates that their father 'holds a spoon' all day for a living. Well, that spoon is getting too heavy for an old man now and I need to concentrate on eclectic dishes for the Crannag Bistro and our occasional pop-up pizza nights."
"It has been quite a ride over the years" added Ian. "We have made lifelong friends on the food circuit and have done our best to support lots of charities. Running a business here is not profit driven, but a lifestyle choice. Our family was lucky to grow up in this fantastic area. Some things are far more important than money."
It was important too, that any new business on the estate would serve the community well. Chinese food has always been very popular and it is a major coup to attract such a facility to Bonar Bridge. Jade Garden provides Chinese, Cantonese and Thai dishes six days a week including Sundays and Mondays, filling a big gap in hot food availability.
"We are delighted with the response that Jade Garden has had since it opened in January. People have been travelling from Kinlochbervie, Tain and Dornoch." The takeaway is getting excellent reviews from delighted locals claiming that Jade Garden serves the best Chinese food in the North.
"We would like to thank everyone who has enjoyed Caledonian Curries over the years. We wish the team at Jade Garden every success in Bonar Bridge and hope that the new business will be well supported."
Ian's range of curries will still be available at the Crannag Bistro for those suffering withdrawal symptoms.
by Kathy Smith