The Bradbury Centre staff is working on getting everything ready so that when the centre is allowed to resume its service, everything will be in place.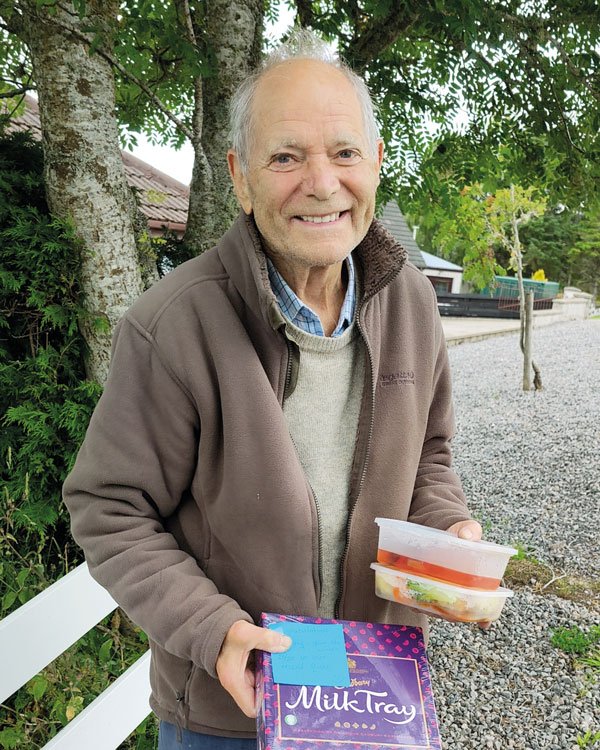 From April to the end of July we have delivered: 3756 free meals, 348 food deliveries, 245 Prescriptions, 11 patient transfers, and 6 doctors appointments. We are still unsure of when we will be open and operating, this will all depend on advice from NHS but in the meantime we will be providing lunches to the Bonar Bridge, Ardgay and Lairg area to those who wish it. The charge for lunch delivered will be £4.
At present we are working hard on getting everything ready at the centre so that when we are allowed to resume our service, everything will be in place. All of us here at the centre can't wait to see you all again.
These last few months have been very challenging for everyone, the centre has coped with the challenge with the help of our volunteers who worked so hard. We had volunteers helping in the kitchen (Stephanie Campbell, Ann Wemyss, Ian Wilson, Allana Shaw, Michael Shaw), in the office (Linda Morrice), delivering meals (Steven O'Donnell, Tracie Denoon, Rhona Morrison, Ann Paterson, Morag MacDonald & Frances Morrison), at the Fareshare Collection (Tommy Agnew and Tim Freer).
Also a big thank you to Andy Mair who has volunteered covering anything and everything and our regular volunteer Liz Maclean who continues to keep our garden looking lovely.
We would like to thank all of those who have funded our service through this difficult time. Those in our community who have generously donated money, Ardgay Game for meat donation & PPE, Bookers and Bannermans Seafood Tain for food donation, the Coop and Tesco Tain for Fareshare. The Kyle of Sutherland Development Trust for their support. Grateful thanks to SSE, Foundation Scotland, HIE Supporting Communities fund, Tesco Groundworks, and Highland Council Covid-19 Community Resilience fund.
Bon voyage Janette
Janette our much loved activities assistant of 12 years has decided to move on to pastures new. We wish Janette every success in her new role as a home carer for Highland Croft Home Care.
by Lorraine Askew
Last Updated on 11 September, 2020 by Kyle Chronicle