We must remain alert to the dangers in our own home, and take special care to protect ourselves against carbon monoxide and fire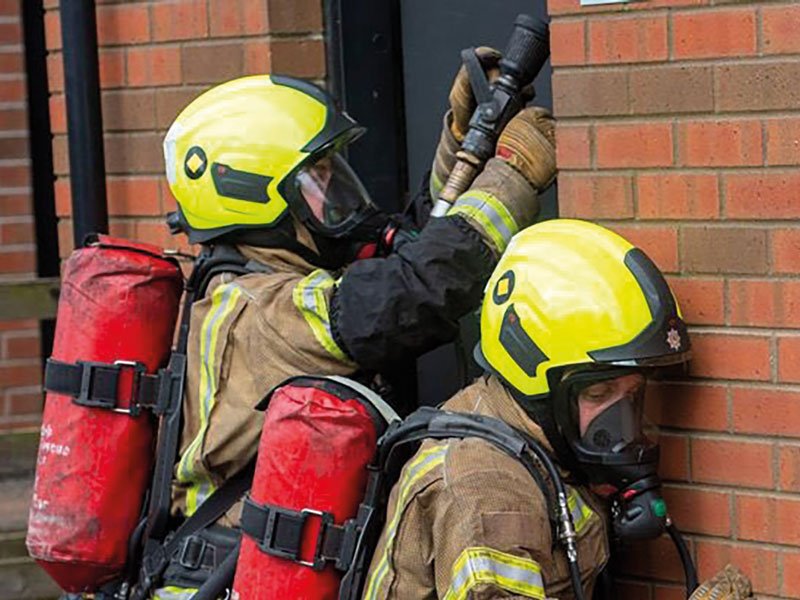 Hello, and for those of you who don't know me, my name is Jason Gardiner, and I am the Station Commander for the Scottish Fire and Rescue Service, covering East and North Sutherland. I have the responsibility for the overall management of six fire stations: Bonar Bridge, Dornoch, Lairg, Golspie, Helmsdale and Durness. My primary function is, as an officer within the service to attend and support firefighters and members of the public and communities at operational incidents. Ensuring firefighter, public and partner agency safety is our priority. I also chair the Kyle of Sutherland Community Resilience Plan meetings and have been working to support and develop a local Resilience Plan for the Community.
I would like to use this column to keep you informed and up to date with events across the community from a Scottish Fire and Rescue Service perspective, updating you on the progress of the Community Resilience Plan, giving you and overview of the activities being undertaken firefighters, as well as safety advice and tips that will keep you and your family safe.
We have been working hard in the past 12 months to recruit new firefighters to Bonar Bridge Fire Station, and I am really pleased to welcome Firefighter Stewart Hewlett to the team at Bonar Bridge. He has successfully passed his initial recruits course and last week attended his first operational incident, a small fire on the open, always good to get your first incident under your belt.
Bonar Bridge is also looking forward to the next recruits' courses, which will hopefully see a further 4 recruits join the team. If you feel that you could become an On Call Firefighter, live within or work within 5/6 miles of the fire station, have a good level of fitness and would like to discuss the opportunities, please feel free to contact the fire station personnel.
As the cold weather continues to bite, and we look forward to warmer days, we must remain alert to the dangers in our own home, and take special care to protect ourselves against both carbon monoxide and fire: You should have a carbon monoxide detector fitted in any room where there is a carbon-fuelled appliance (such as boilers, fires -including open fires-, heaters and stoves) or a flue.
Whenever there are power cuts, fire and rescue services get called to house fires started by careless use of candles, oil lamps and tea-lights.  Please take care in power-cuts. Even during the day, smoke from a fire quickly makes everything inside dark and it's hard to see. Imagine that at night, during a power cut. To help you stay safe:
Take extra care during power cuts.
Keep torches and batteries where you can find them easily in an emergency.
Think about getting wind-up torches – they're safe, cheap and never run out of power.
The weather also continues to cause challenges on the roads, with crews locally attending many Road Traffic Collisions across the district. If you are venturing out in bad weather, a few simple steps can increase your safety, and keeping a few essentials in your car, help you stay safe while waiting for help: Always ensure that your washer bottle is full and headlights and windscreen are clear, check that you have sufficient tread on your tyres and they are inflated to the correct pressure, your local garage can help you. If you are making a journey, ensure that you have a blanket, snow shovel and warm clothing in the car, along with a hot flask, fully charged mobile phone and torch. If your car has an aerial, consider tying a small piece of bright ribbon to it so that it can be easily seen in the snow.
by Jason Gardiner, Station commander for the Scottish Fire & Rescue Service – East & North Sutherland

Last Updated on 10 March, 2021 by Kyle Chronicle