The Midnight Library, by Matt Haig
Imagine if, somewhere between life and death, there is a library with shelves that go on for ever. And every shelf contains books describing every different life you might have lived… Intrigued yet? I'm sure you are, because we all have the occasional what if moment.
The Midnight Library (Canongate Books, 2020) by Matt Haig is the perfect chance to explore someone else's what ifs. Haig is also the bestselling author of How to Stop Time and he has a knack of writing novels with fast-moving plots that everyone can relate to.
In The Midnight Library, the heroine Nora Seed finds herself caught between death and life, and spends a night in a strange library where all the books are about her and all her possible pasts and futures. Over the course of a few hours, Nora has the chance to borrow many of these books and experience her very varied lives. As Nora opens the covers, Haig catapults us into completely different scenarios, from Norway to Australia to California, as we chase her down the many paths she could have taken. Different partners, different careers, different outcomes – the books in the midnight library give Nora the opportunity to find out what would have happened if she'd made other choices, and help her to reassess what really matters in the life she has chosen.
This is a highly original novel, comic in places and moving in others. It is compelling from start to finish and hard to put down once you've started. It's thought-provoking, but also reassuring. Because no life is perfect…
by Liz Treacher, Author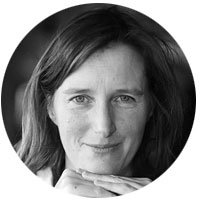 Liz Treacher is a writer and teacher based in Dornoch. The Unravelling is Liz Treacher's latest novel, available on Kindle or as a paperback from Dornoch Bookshop.
The Unravelling – Amazon Kindle Shop