From September to November we run 109 activities providing safe and accessible social opportunities, helping to reduce isolation and inactivity especially important during this time of restrictions.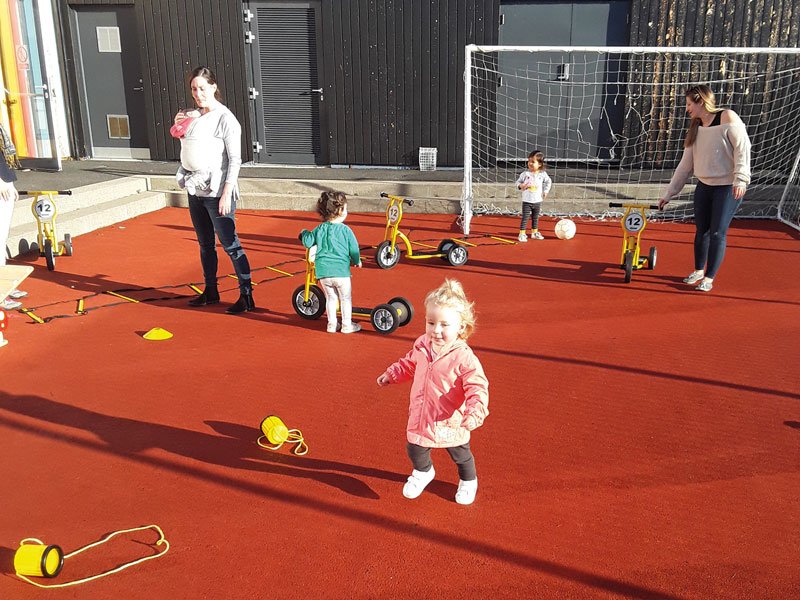 As winter approached, the marquee –a lifeline for us during the summer months– had to be taken down before the winter winds did the job for us! In the weeks before it came down, we set to work on adapting the rooms within the Hub to be Covid safe. We have screens between all tables in the café, activity rooms, the gym, and an enhanced cleaning regime including a fogger which disinfects areas quickly and thoroughly. The feedback we have received from our users has been amazing, 100% of respondents have told us that they feel supported and safe. Our weekly programmes are full of lovely activities with something for all ages.
Family crafty cafés on every Sunday from 11 am – 1pm.
Yoga classes are held at the Hub every Monday morning, these are by prior booking through the Kyle of Sutherland Development Trust. Two sessions available 10 – 11 and 11:15 -12:15
If you are 60 and over and just want somewhere to go for a chat with a friend, or the chance to meet new people, our fortnightly Over 60's coffee afternoon may be the one for you. These are every second Tuesday from 12:30 – 2:30 pm. You will be seated in our Multi use room with 2 households per table, as per government guidelines to enjoy free tea/coffee and cake. Those under 60 accompanying an over 60 are most welcome.
Kempo & Li'l Dragons (Martial Arts) continues to be a popular activity for our youngsters, on every Tuesday after school. Adults sessions are currently restricted. If your child is interested, please contact the Scottish Kempo Academy to book a free trial session.
Adult crafty café on a Wednesday afternoon from 1pm – 2:30pm. A relaxed time with activities for all abilities.
Our popular Boogie Bounce classes are on every Thursday. The children's classes are on after school and the adult class is from 6pm to 7pm. Boogie Bounce is a low impact fitness class for all ages, abilities, shapes and sizes.
Our pre-school crafty café on Fridays 9:30 -11 offers an art/craft activity with outdoor play equipment set up when the weather allows.
We continue to support the youths with a weekly Youth Café. Every Friday from 3:30pm – 5pm, somewhere to meet up with friends in a safe environment. They enjoy a meal and a fun activity. We have also supported over 30 young people to access online First Aid and Food Hygiene courses.
Our Gym continues to be by booking only. The slots are on an hourly basis with a 15-minute break in between bookings to allow staff to sanitise machinery. As the Hub is now back open 7 days a week there are lots of bookings available, please contact us if you would like to book an induction or renew your membership.
Not been to The Hub before? Why not pop in and one of our team will be happy to show you around and explain our services
The Hub team is extremely proud of how we have coped and adapted throughout the pandemic to everything that has been thrown at us. Every feedback form that is filled in is invaluable to us; through these forms our users tell us what they would like, and we do our absolute best to fulfill these aspirations. The only part of the Hub that remains closed at this present time is our Soft Play. We are going through all the government guidance to make sure when the soft play does re-open it does so in the safest way possible.
If you are on Facebook please give our page a wee like, this will ensure all our posts regarding activities will pop up on your news feed keeping you up to date with the activities on offer. To book a place on any of the activities you can privately message us on Facebook, phone us on 01863 769170 or just pop in and speak to a member of the Hub team.
Our café serving delicious baguettes, soup specials and tasty cakes is open 7 days a week. No booking is required to use the café which is table service only.
Team Hub would like to thank each and every one of you that has supported us throughout this very difficult and challenging period. The volunteers who have helped with the marquee, build new fences, donate second-hand items and attended our activities. Your support and feedback has kept us going. A huge thank you to our funders HIE, Scottish Government, Big Lottery and Cashback for Communities who have invested in our communities and recognised the important role the Hub has to play in it. Without them the Hub would have struggled to stay open. We would like to wish you all a Happy Christmas and all the very best for 2021.
by Carol Shaw
Last Updated on 12 December, 2020 by Kyle Chronicle