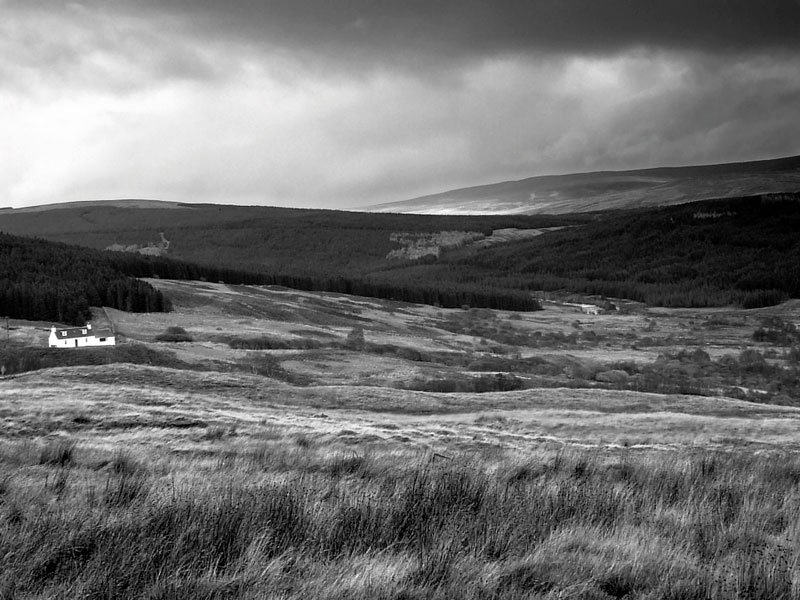 Poem by Dave Goulder
He reaches for another stone
Turns and bends, back to the wind to place it.
Once again the gale lifts his wax jacket
up and over
His shoulders, admitting the sleet and rain
into his army sweater.
The stone not quite in place,
he straightens to fasten the useless press studs
yet again, and yet again he curses
his condition.
This weather can smash a man;
not quite severe
not enough to drive him home, conscience eased.
He suffers discomfort
and frustration,
a craftsman struggling with his craft
eye and touch dulled
by the buffeting wind.
He hates his skill.
It has brought him to this
grim place;
a treeless hillside of thin peat
that grows nothing
except stones.
His son has long since gone home,
loyalty strained to its limit by cold
the boy signals an unspoken appeal
for release
and takes refuge with the flickering pictures
in the distant house
that the man can dimly see
from his bleak perch.
Later, when the slow, short day has become history
and wet clothes steam by the stove,
the man ponders on the nearly empty glass;
a few drops of amber fluid, crafted
on an island he has never seen.
The family long asleep,
the hour is precious;
the sum of these few good things
is just worth the cost.