An early Christmas gift from Lairg and District Learning Centre's project "Seasons of Change"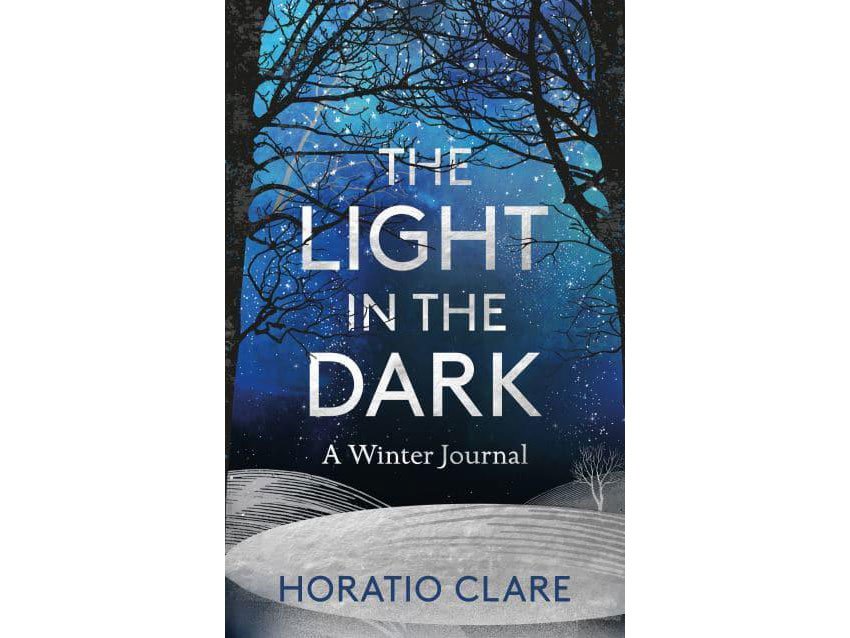 Horatio Clare, award-winning author, nature writer, broadcaster and journalist, will be interviewed by BBC Radio's Alison Finch for Lairg and District Learning Centre's project, "Seasons of Change", on Thursday 17th December at 7pm. This project is funded by Scottish Government's Climate Challenge Fund.
It was very difficult to pick one of Horatio Clare's books to focus on. We decided on The Light in The Dark, a Winter Journal, which is a moving and lyrical evocation of a British winter and the feelings it inspires. It delves into memory and myth, the powerful hold winter has on us, and the battling of winter blues. The book begins in early September, and swings between pleasure at the season's beauty and fear of the coming winter
"If it were followed by spring or summer, I would love autumn unreservedly… But for all its gilding I shrink slightly at autumn, as if I too lose leaves and thin, because I have come to fear winter."
Alison Finch will talk to Horatio about The Light in the Dark, as well as his other works, which often brought him face to face with the impact of climate change.
Horatio's first book, Running for the Hills, describes his childhood growing up on a sheep farm in South Wales which was run single-handedly, romantically and rebelliously by his mother. The book won the Somerset Maugham Award. A Single Swallow follows the migration of barn swallows from South Africa to Horatio's home in Wales. He was writer in residence for the Danish shipping giant Maersk. In 2017 Maersk produced 35.5 tonnes of CO2 in greenhouse gases, although they aim to be carbon neutral by 2050.
A message from the Finnish Embassy launched him on an extraordinary journey on an ice-breaking ship to the frozen Bay of Bothnia, just short of the Arctic circle. It may not be many decades until this book, Icebreaker: A Voyage Far North, is a record of a vanished world as the Met Office estimates the Arctic could be seasonally ice-free by the 2040s. Orison for a Curlew traces the slender-billed curlew's migratory path. Horatio has also followed in the footsteps of Bach, written children's books and campaigned for the end of plastics, described as toy-tat, in children's magazines.
The interview will be held on Zoom. Tickets are free and available on Eventbrite, although a small donation would be welcome. The first 15 people who apply for tickets will be sent a copy of Horatio Clare's book The Light in The Dark, A Winter Journal. If you'd like an ebook then you can access one through Highland Libraries here .For more information about Seasons of Change, please contact Sarah Forrest sarah@lairglearningcentre.org.uk.
by Sarah Forrest
Last Updated on 12 December, 2020 by Kyle Chronicle