Over the last few articles we have looked at various aspects of crofting. Here we consider the future. Will crofting survive?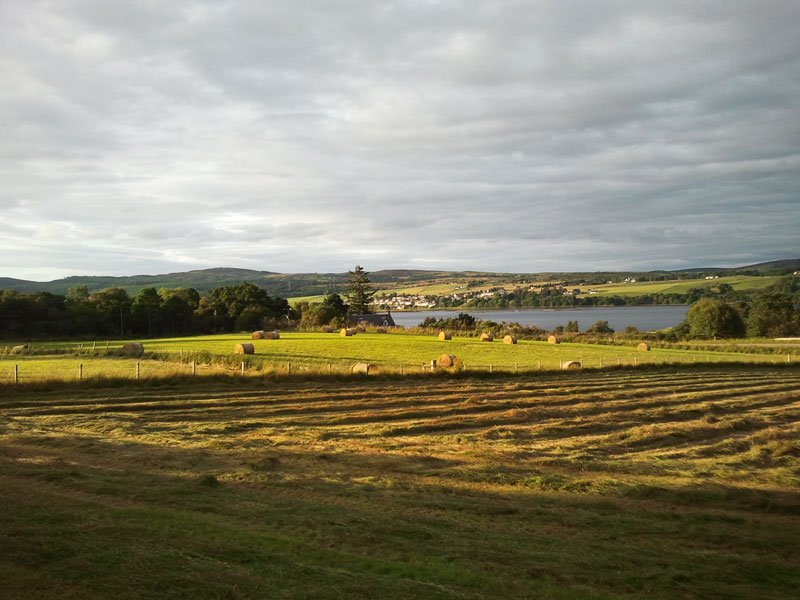 Food:
There is a trend for locally produced, high quality food of known provenance and high welfare standards but the counter trend is away from red meat which is the main croft product. We would argue that when it comes to meat, consumers should be eating less but eating better. Maybe there is an opportunity for more locally grown vegetables?
Environment:
Crofting epitomises high nature value farming which is producing good quality food whilst respecting and treading lightly on the environment. Re-wilding is the latest buzz word but the land needs to be managed to produce food and to keep population. Native trees can be integrated into crofting and still allow grazing for animals. Introducing predators is problematic: sea eagles on the west coast have affected the viability of some hill flocks. Extensive grazing on hills is good for carbon retention on peatlands, rough grazing and permanent grass.
Community:
Crofters are getting older and it can be difficult for young people to get a foothold. Depopulation is still a Highland problem away from Inverness. Crofting is internationally recognised as being good at retaining population in remote areas because of historic family links to the land. Without young people having a home and a base, we lose the schools, shops, and post offices.
Lifestyle:
Broadband allows crofters to build a business. We have a high amenity life with space, fresh air, access to nature – great for children; great for our mental and physical health. But this draws in people from outside who outbid young locals who want to work crofts. Can we develop house sites that don't use up agricultural land?
Jobs:
Crofting has only ever been part time so there needs to be other employment to keep school leavers here. Tourism has boomed this year when people can't get abroad: is this a route for sustainability for part of the year?
Croft income:
The Common Agriculture Policy has protected support payments to crofters but will this continue post Brexit? We need a system which recognises the benefits of what is referred to as "public goods" (preserving landscape, carbon retention, air quality, flood prevention etc). Will this year's better lamb prices continue if there are tariffs on exports to the EU coupled with cheap imports?
Time will tell. But challenges are there to be overcome and crofters are resilient. The Kyle would be the poorer if crofting were to fade away.
by Russell Smith, Scottish Crofting Federation Director and Airdens Crofter